Training For Stubborn Dogs
If you own an old dog that never got proper training as a puppy, you may think it is too late. However, nothing could be further from the truth! All dogs are trainable with the right care and attention from their owner. Read on to learn about the most effective dog obedience training that will work on any dog!
Clicker Training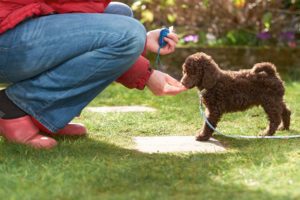 The training method we will be discussing today is called clicker training. Clicker training is a revolutionary, science-based training method that makes obedience training easier than ever. Best of all, clicker training is all positive reinforcement.
First, get yourself a clicker. Clickers emit a distinct, two tone sound that your pet will easily distinguish from other sources of noise. That sound will come to mean "good job, you get a treat" to your dog after your initial training is done.
The most important part of clicker training is the first few days. Your job is to teach your dog that a click means a good treat, every single time. Just using normal dog food will not do for this stage; tear up some hot dogs or leftover chicken. This may seem like spoiling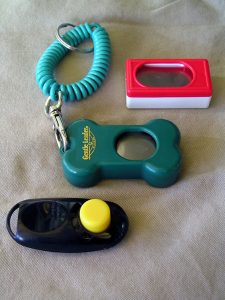 your dog, but it is very important that, to your dog, a click feels like a reward. As far as your dog is concerned, a click IS a treat. This connection will allow you to tell your dog immediately what behaviors will result in treats, rather than having to get up, find a treat, and then come back and give one to the dog, by which point the dog has completely forgotten what they did.
Once your dog has started perking up and getting excited about the clicker, you can change the treat to something a little more mundane like a piece of food or even a scratch behind the ears. Make sure to still throw in some of the good stuff occasionally, too. If the dog is kept guessing at the quality of reward they will get, this will keep them hooked the same way gamblers get addicted to pulling slot machine levers.
Now that your dog is obsessed with getting clicks, your training program writes itself. When the dog is being good, they get a click and a treat. When they are being bad, they are ignored. If you want them to learn a command, click every time they get the right idea about what you want them to do.
The most effective dog obedience training is all about clear communication. This is what most amateur trainers have trouble with; the fact that communicating with animals is hard. Think of the click like a shared word that you and your dog both know. It means "good job, do that more," and it is an extremely valuable tool in a trainer's arsenal. Soon, your dog will be behaving extremely well, and all you have to do is click and reward them when they are being good. It couldn't be easier!
Tips For Dog Obedience Training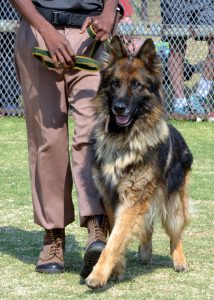 If you keep a dog either for sporting, competing, or simply for leisure, you probably know how significant it is to have him go through dog obedience training. A pet dog that is well behaved is always pleasurable to take along because he is less likely to go wild and cause troubles to other people. You surely don't want to tag along a dog that barks at everyone and run around therefore scaring away the crowd. If good manners are very important in your home, the same things should also be taught to your pet.
Sure enough, keeping dogs at home should provide your loved ones with enough security and not that they will cause harm on anyone. You will not also like it when your neighbors complain that your pet has ransacked their properties or worse, have bitten someone in the area. Therefore, the more that you should pay attention to having your dog trained properly.
Are you planning to train your dog by yourself?
Here are the steps that you need to take note of in dog obedience training. But remember; don't ever move to the next step when your pet has not yet mastered the previous one!
The difficulty of the commands start from the basics to the most advanced. For starters, teach your pet the easiest instructions first. These are "sit", "stand", "stop", "come", and the likes. Be sure that he is able to learn all of these before starting with a new set. Always use these commands so he will be able to remember them.
Keep in mind your dog's genetic makeup. Some breeds have their specializations so you must concentrate on harnessing their skills and capabilities.
Learning Takes Time
Take note of the duration of time when teaching a new command. Don't bombard your dog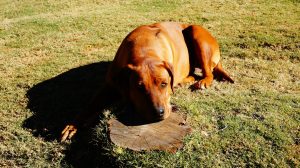 with several commands all at the same time. Also make sure that you use the praise or reward and punishment method. Your voice should likewise sound positive when giving praises and be unyielding when there is a need to reprimand him.
Ensure that your dog is physically comfortable as the training exercises are performed. Dogs get tired easily so don't strain him that much.
Execute the dog obedience training sessions in a distraction-free area. As the response turns positive, gradually add more distractions like bouncing balls, doing the jumping jack, running around, throwing treats to him, and many others. But don't overdo the use of distractions as it may frighten your pet.
Practice Giving Commands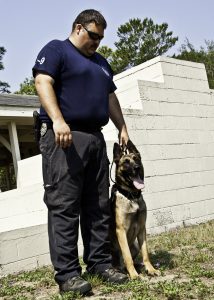 Practice giving commands in a variety of surfaces. Some of these include the cement sidewalks, on sand, on dirt, on the grass-covered lawns, on a chair or table, low wall, logs, and many others.
Give commands while you are walking down the street, while you are in the pet supply outlet, or wherever you may be with your dog.
There is actually no best time of the day to administer the dog obedience training sessions. What matters is that both you and your dog should be up to it, in the mood, and in good physical condition.
Useful Dog Obedience Training Tips
Okay, so you just bought that cute female puppy that you've been eyeing on for months. Now, what are you planning to do with her? Are you thinking about teaching her new tricks? If you are, then as early as now, you must accustom her to being handled for grooming and veterinary care so she'll respond nicely. Whenever you have free time, take her in your lap and gently brush her.
Speak Softly
Speak to her softly and say words like, "That feels good, doggie, right?" Then, stroke her paws and simply run your fingers through her. That way she will learn that touch is pleasant and not something that is frightening. Once you are able to handle her well, it will not be that difficult to start teaching her new tricks like making her obey your "sit", "wait or stay", and "do not jump" commands. Anyway, here are some useful dog obedience training tips for you.
For the "Sit" Command
This is actually one of the easiest tricks to teach and often the most useful. Since your pet is still a puppy, as early as now, you must teach her how to obey the sit command because it is a great way to reinforce your status as her leader. How to do it? First, you have to get her attention. Start by showing her a treat and then slowly move it upward in a way that she has to raise her head for her to see it further. You'll notice that in order to do this, she will move into a sitting position, just like most dogs do. If she doesn't do this, slowly push down on her rump while you move your hand back over the head to give her the idea. And once she's on that sitting position, give her the treat.
For the "Stay or Wait" Command
This one can be more difficult than the sit command as dogs tend to move a lot. To teach
your dog to wait or stay, simply place her in a sitting position. Then, hold up your hand, on which the flat of your palm is towards her face, and tell her to wait or stay. Now, move a few steps backward. If she stays where she is, give her words of praise, like "Good girl or good doggie!" But if she moves towards you or away, do not shout at her or punish her. Just put her back in position and start all over again.
For the "Do not jump" Command
A jumping puppy is very cute to look at, but when her size has doubled and she still does a lot of jumping, it will not be too fun at all. So, you must replace that jumping behavior with the sit command. Instead of pushing her away, simply pivot so that she misses you and then tell her to sit. When she obeys, give her praise or a simple treat.
These are just some useful dog obedience training tips that you can keep in mind. Take note, your puppy will be more lovable if she learns how to obey your simple commands.
Tips On How To Select A Dog Obedience Trainer
You should know how integral the steps are in choosing a dog obedience trainer. Your dog is like a child who will be going to school and spend the day with his teacher. Thus, you must ensure that the institution will be convenient for your pet and that he will be comfortable with the trainer.
You see, obedience training classes must not be educational alone but also fun for most of the part. If your pet enjoys the classes, then, he is more likely to learn the commands easily. When looking around for a trainer, it matters that you know who to trust and what to look for. After all, anybody can call themselves dog trainers and present their business cards to you.
Know what You are Looking for
To ensure that your dog is going to get the best training that will correct his unpleasant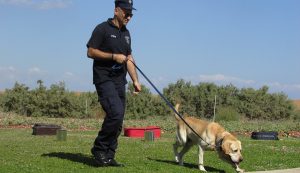 behavior, the dog obedience trainer must have the necessary knowledge on how to do things. First, look into his certification and how he was able to get it. He has to be certified through some specialized organizations which actually train dogs in line with services work.
Beware though because there are too many online courses these days which promote a short-term course for a certain fee and then provides the certification to individuals. Always ask the dog obedience trainer himself about the certifications that he has and how he obtained him.
Verify the number of years that the trainer has been doing it professionally. There is a difference between trainers that train dogs as a matter of a hobby and those that do it as a profession. Although the years will not actually determine the capacity of a trainer to educate a dog, it will still reflect something about his passion in his chosen profession.
Check out the license of the trainer. Is he a licensed individual? Does his business meet all of the requirements of the city, the country, and the state? Does he adhere to the federal regulations? All of these should be met before you can completely put your trust on him.
Determining the Dog Trainer's Teaching Methods
For you to be able to be familiar with the teaching methods, it is important that you attend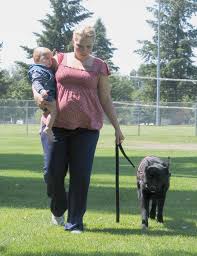 the trainer's class. Observe how the clients and their dogs react to the methods used. The trainer should not only be accommodating, kind, and polite to the human students but to the dogs as well. Learning must be fun for all human and animal clients. The trainer should also give out clear instructions and provide assistance whenever necessary.
An honest trainer will tell you the advantages and disadvantages of the methods used. Check out the facilities and equipment used. Bullying the dogs is a big NO and the dog training methods should not cause the dogs to get stressed and become agitated.
The dog obedience trainer should make sure that the environment where the sessions are to be held is safe for the dog's health. Some vaccines may also be required so the dog will be in the best physical condition.
These are just some of the essential guidelines that you must apply when choosing the dog obedience trainer. Keep them in mind and have the best behavioral training for your pet.